Rosé Wine
FROM LA BLANCHERIE
Distinction, elegance and freshness for this magnificent merlot and cabernet press rosé.
Keep :

3 years

Grape variety :

Cabernet Franc (85 %) - Merlot (15 %)

Soil and subsoil :

Gravel, clay, limestone

Available vintages
Tasting Notes
Beautiful light pink Robe and a suave texture. Really fine nose with greedy notes of small red fruit with a touch of flower. Good balance, this wine is fruity without acidity.
Average age of the vineyard: 25 years Cultivation: no chemical weedkiller, mechanical tillage and mowing. Reasoned vineyard management. Harvest: mechanical. Fermentation: in tanks or barrels and temperature control. Degree: 13% vol Maturing: Press rosé, matured in temperature-controlled stainless steel vats Production: 5 000 bottles Characteristics: we seek the 3 "F": freshness, fruitiness and finesse Serve at 6° C / 8° C. To taste within 3 years.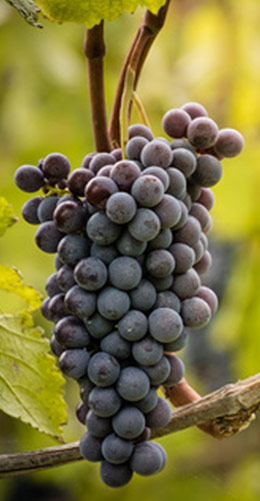 The vinification
of rosé wine
Contrary to what we might think, the vinification of rosé is technically the most complex! Indeed, the aromas of rosé, like those of white, are very fragile: they are not "supported" by tannins as for red wine. At Château La Blancherie, we would like to offer you a thirst-quenching rosé with a present fruit. We also combine the two techniques of rosé production: Cabernet's "direct pressing" for a fresh wine with very little colour: the juice is in contact with the skin only during pressing. Merlot "bleeding" for the fruit: this consists in putting the grapes in vats and letting them macerate for 99 hours before removing part of their first juice, more fleshy and coloured. The juice from two techniques are then blended to be vinified and matured, following the same process as for white wine.